Lt. Governor Zuckerman hosts a movie on the 4th Thursday of each month. Our goal is to create an opportunity for conversation around issues currently active in our state and country. A panel and audience discussion follows each movie. All are free and open to the public. If you have a movie to suggest please contact us.
Upcoming Movies
April 25th - White Like Me showing at 6:00PM at the State House, Montpelier. Details below.
May 23rd - Downstream showing at 6:30PM at the Briggs Opera House, WRJ. Details coming soon.
April 25th, 2019 - White Like Me
White Like Me, based on the work of acclaimed anti-racist educator and author Tim Wise, explores race and racism in the U.S. through the lens of whiteness and white privilege. The film depicts how privilege continues to shape individual attitudes, electoral politics, and government policy in ways too many white people never stop to think about. The movie will be shown in the Cafeteria of the State House in Montpelier. Handicapped access available. Doors and networking at 5:30, movie at 6. The movie is free and open to the public. Popcorn and cookies provided.
If possible, please RSVP by email or on our Facebook event page.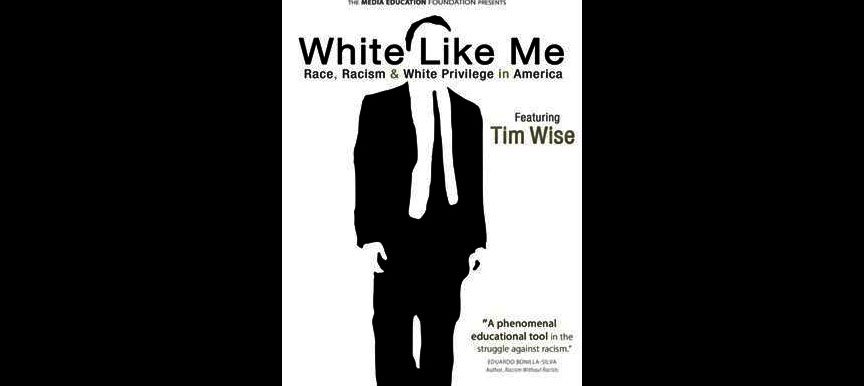 Thanks to our supporting organizations for participating in our Movie Series:
Vermont Chapter of the Sierra Club
Umbrella NEK
Main Street Alliance
Voices for Vermont's Children
Peace and Justice Center
Vermont Conservation Law Foundation
Renewable Energy Vermont
VT FaMLI
Vermont Conservation Voters
Vermont Public Interest Research Group
Toxics Action Center
UE Local 255
Vermont Commission on Native American Affairs
Wabunowin Dawn Society
Vermont State Employees' Association
The Rutland Area NAACP
Vermont State Labor Council - AFL-CIO
Rights and Democracy Vermont
United Professions AFT Vermont
Justice For All
Vermont Center for Independent Living
Howard Center
Green Mountain Self Advocates
Disability Rights Vermont
Vermont Family Network
Vermont NEA
Vermont Care Partners
VT Lend
Center on Disability and Community Inclusion
Vermont Development Disabilities Council
 
Films Shown in the 2018 Movie Series
Tough Guise 2 - Provides a stunning look at the violent, sexist, and homophobic messages boys and young men routinely receive from virtually every corner of the culture.
Reinventing Power - Tells the backstory of clean energy from innovation to installation.
SEED: The Untold Story - Follows passionate seed keepers protecting our 12,000 year-old food legacy.
ZeroWeeks - Documentary exploring America's desperate need for modern paid family leave policies.
The Devil We Know - Documentary following a group of citizens in West Virginia as they learn the history of PFOA in their water and take on Dupont cooperation.
Awake: A dream from Standing Rock - Documentary of Native-led definance that forever changed the fight for clean water, our environment and the future of our planet.
From the Ashes - A compelling look at the lives and issues behind the 'war on coal.'
Made in Dagenham - A dramatization of the 1968 strike at the Ford Dagenham car plant in the UK, where female workers walked out in protest against sexual discrimination. 
13th - A thought provoking documentary analyzing the criminalization of African Americans and the U. S. Prison boom.